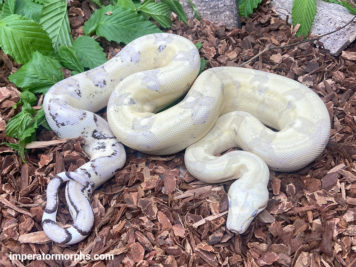 VPI Snowglow
ID:
482/21
Price:
2200 €
Sex:
Female
Please fill in the requested details and note that potential shipping costs might not be included – please see below for a short shipment sum up.
Further details will be send with our confirmation e-mail.
Shipping costs:
USA: We´re asking 150 USD per animal. For animals over 1300 USD shipping is included.
Canada / China / Japan: We can help you organize a shipment – more details will follow in a separate E-Mail.
EU: Pick up at the Hamm show in Germany (march, june, september, december) or at our facilites is no problem. Shipping within Germany, Netherlands and Austria is possible.
You gonna receive an email with more details within 24 hours and we can clarify further questions if necessary.